The Walsall Pioneer is distributed in Walsall and some of the surrounding area as shown on our distribution map. For a more detailed distribution on the streets that the magazine is delivered to please contact the Pioneer.

The Walsall Pioneer covers 14,000 properties over a two month period:
Park Hall, Orchard Hills, Highgate/Gorway, Mellish Rd area, Shelfield and Great Barr

* The Walsall Pioneer is a monthly publication and 14,000 properties in the area receive a copy hand-delivered to their door (7000 per month alternating between two areas).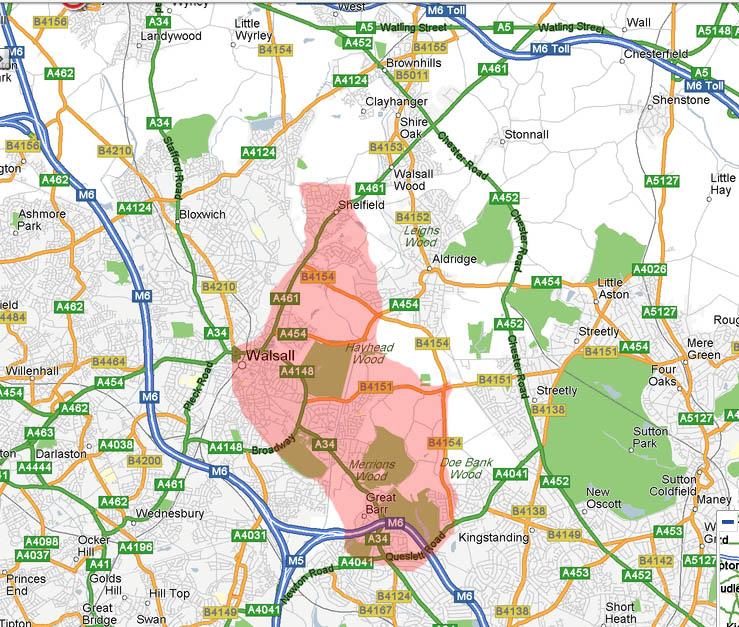 * Distribution Map is for guide purposes only and is not an accurate representation of the delivery area
Past Editions